10 Key Features for Your Perfect Landing Page
More and more businesses are creating landing pages these days. And why not? A landing page is a perfect online marketing tool for targeted campaigns. By linking to it from social media, email newsletters, or advertisements, a marketer can effectively measure its success. And a successful landing page is one that generates visitors into actual sales or leads — that is, if you're doing it correctly.
But how can you know if you're doing it correctly?
Luckily Formstack is here to help out with an infographic that walks you through ten key landing page features plus the best colors to use in any application. The clever thing about this infographic is that it acts as its own landing page for Formstack; ending with a call to drive viewers to sign up for a free product trial (take notes, marketing students!).
Did you know?
Curb your urge to sprinkle a landing page with lots of links. Simplicity allows for less confusion and more conversion!
Keep testing! Just because your landing page generated some good numbers doesn't mean it can't generate better ones. Tip: try out different designs and let them go head-to-head against each other.
The color red increases a viewer's heart rate and creates a sense of urgency, so it's often used for clearance sales and food.
Head on over to the infographic to find out more!
Have you seen a really good landing page in use lately? Let me know in the comments below.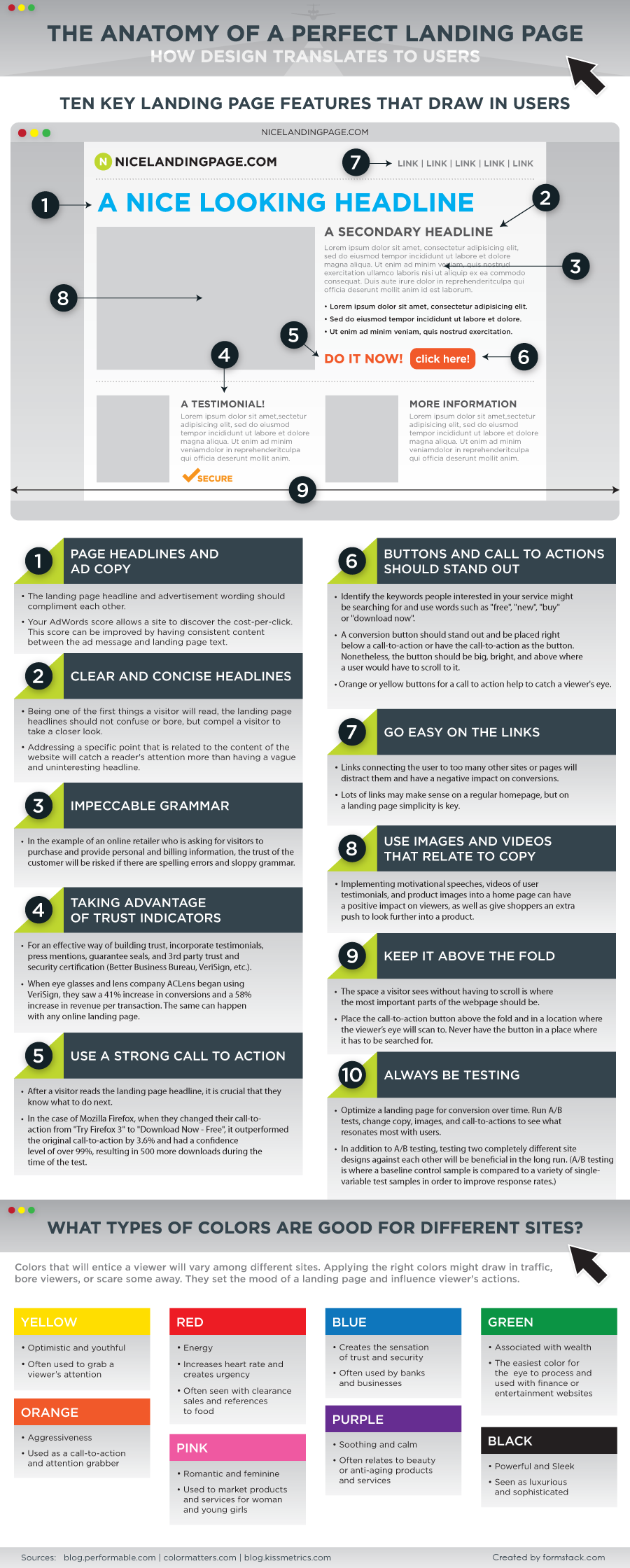 Anatomy of a Perfect Landing Page Design